Education level:
Diploma / Certificate
Program Description
UC Irvine Extension provides a Business Administration Certificate Program for individuals with no formal educational background in business and gives selected students an understanding of the managerial functions, roles and skills necessary to be successful in the competitive world.
The Business Administration Certificate Program at UC Irvine Extension benefits newly appointed managers from sales, marketing, purchasing, finance, and human resources. Students obtain a strong foundation in business functions, the tools for business analysis, and management functions.
Business Administration ACP Benefits
Prepare to enter an MBA program.
Build effective teams.
Explore business and leadership models.
Obtain a strong foundation in business functions and analysis.
Gain a competitive edge in the global job market through an internship in a U.S. company.
The Business Administration Certificate Program embodies the best practices and standards of business. The goal of the Business Administration Certificate Program at UC Irvine Extension is to provide competence in the areas of finance, management, marketing and the law.
Business Administration Certificate Program Courses
Entrepreneurship
Finance for the Non-Financial Business Person
Essentials of Management
Success Strategies for E-Business
Communication in the Business Environment
Strategic Planning
A certificate is awarded upon completion of the six required courses in an accelerated format and the Professional Communication Seminar with a grade of "C" or better in each course.
Admission requirements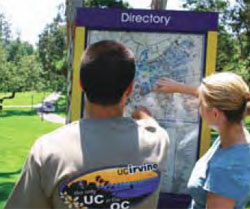 All certificate programs at UC Irvine Extension require professional-level English language proficiency in listening and note-taking, reading comprehension and vocabulary, written expression, and oral presentation.
A university degree and/or substantial experience in an area related to the certificate you wish to pursue.
A minimum score of 71 on the iBT TOEFL, 530 on the PBT TOEFL, 710 on the TOEIC, 6.0 on the IELTS, or other evidence of advanced English language proficiency.
Consent of the Admissions Committee.
Additional requirements for some certificate programs. Fill out the Information Request Form for additional information.
Professional programs and courses are subject to change at any time without notice.
University of California, Irvine Extension
University of California, Irvine Extension is the continuing education arm of the prestigious university dedicated to providing students with a transforming learning experience . The flagship programs are Professional Certificates which are offered in multiple formats for convenience, on campus...
Read more about this school
Location & accommodation
California, United States of America
Irvine is one of the safest cities in the United States and enjoys a Mediterranean climate in the heart of "the OC" (Orange County). Irvine is a dynamic growth industry center and home to many of the world's largest corporations in a cosmopolitan area of 2.9 million people. Hundreds of international financial, educational, and entertainment firms offer abundant career-related opportunities. Irvine...

Learn more about location and accommodation
Contact information for University of California, Irvine Extension
University of California, Irvine Extension
Pereira Drive, West of East Peltason Dr.
Want to find out more about this program? Fill in your details below and receive the brochure.
Program rating
Based on 1 reviews
Win an iPad!
Take our survey to enter the draw.
Career Test
Find your perfect career!