Program description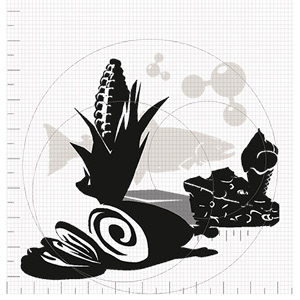 In this European Master's program in Agricultural Food, students will learn to analyze and design policies targeted at food, agriculture and environmental sectors.
The Master in Agricultural Food and Environmental Policy Analysis (AFEPA) aims to provide a high quality education in designing and assessing public policies targeted to the agricultural and food sector as well as the rural environment.
This program responds to the increasing need to better understand and anticipate the various and often complex socio-economic and environmental effects of these policies, either in a functioning market economy as in the European Union, or in economies in a development or transition phase.
Graduates of this program are qualified to design and assess public policies oriented to the agricultural and food sector, rural areas and natural resources, as well as provide sound and relevant policy recommendations for a more sustainable development. Students will find careers in international, national and regional agencies, non-governmental organizations, consultancy firms, professional organizations and private companies.
Admission requirements
To be admitted to the European Master in Agricultural Food and Environmental Policy Analysis, candidates need to have completed a Bachelor's degree or an equivalent academic degree of minimum three years of undergraduate study corresponding to 180 ECTS.
Students in their final year of their Bachelor's degree may be admitted into the Master's program on the condition that their Bachelor's degree is awarded before they enroll the program.
All candidates also need to have followed courses in mathematics, statistics and economics as well as agricultural, food and environmental sciences at least at an introductory level.
---
Does this course require proof of English proficiency?
The TOEFL® test is accepted by 10,000+ universities and higher education institutes in over 150 countries. Book your test today!
Learn more
About this institute
Swedish University of Agricultural Sciences (SLU)
The Swedish University of Agricultural Sciences is a world-class university in life and environmental sciences. SLU is a top-ranked school in research, educational quality and creativity, and has about 3,500 full-time undergraduate students and over 700 PhD students. Students enrolled...
Read more about this school
Why study at SLU - Swedish University of Agricultural Sciences
Sweden ranked #3 study abroad country
Sweden has been ranked the #3 study abroad country in Europe for 2020! With a high English language proficiency and the headquarters of companies like H&M and Spotify, Sweden was also ranked #1 in Europe for students who want to achieve their career goals.
Contact info
SLU - Swedish University of Agricultural Sciences
Want to know more about Masters in Agricultural Food and Environmental Policy Analysis? Fill out the following form and we'll pass your details on to a representative from the school, who will respond to your enquiry.

Be the first to write a review!



COVID-19: Support for Current and Prospective Students
We believe in making study abroad a safe, positive experience for everyone. Find out what we're doing to help our users in light of recent coronavirus (COVID-19) developments.
Career test - find your perfect career
Take our free career test that will match you with programs and careers based on your interests and personality.